Kuroshitsuji Returns! News about the Anime Expected Soon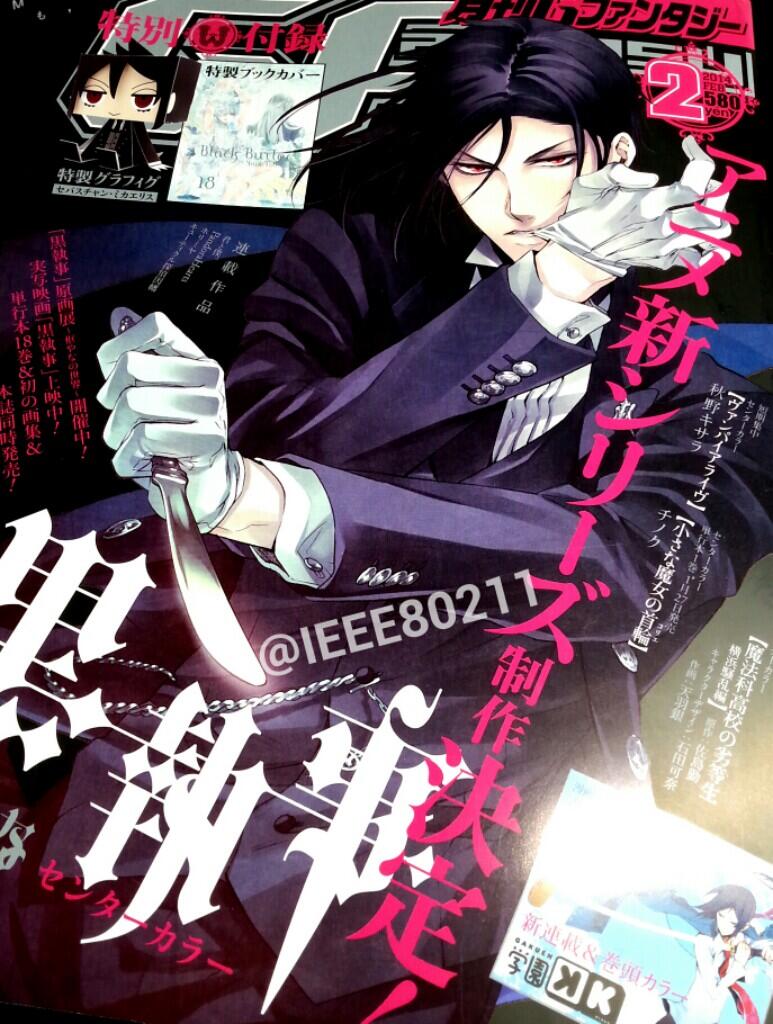 Kuroshitsuji (Black Butler) will be back for a third TV anime series! The big news was announced in the latest issue of Square Enix's Monthly G Fantasy magazine where the story has been published since 2006. No additional information is available as for now, but it is expected in the upcoming weeks. Congratulations to all the fans of the manga!
The first animated adaptaiton of Yana Toboso's fantasy manga aired in 2008 and in 2010 came the second series. Canon versus filler and much more divided the fans of this story, but maybe this new season will be the thing to reunite them.
On Saturday, the 18th volume of Toboso-sensei's manga is being released this Saturday. On the same day will the official print edition of the Monthly G Fantasy come out.
For the ones who care about the franchise this day is extremely important because the live-action movie, based on the manga's, will have its official premiere in the evening on the same day.
Source: IEEE80211
Is this great news or not-so-great? What do you think? Comment below.