Baki Manga by Keisuke Itagaki Returns to Print Soon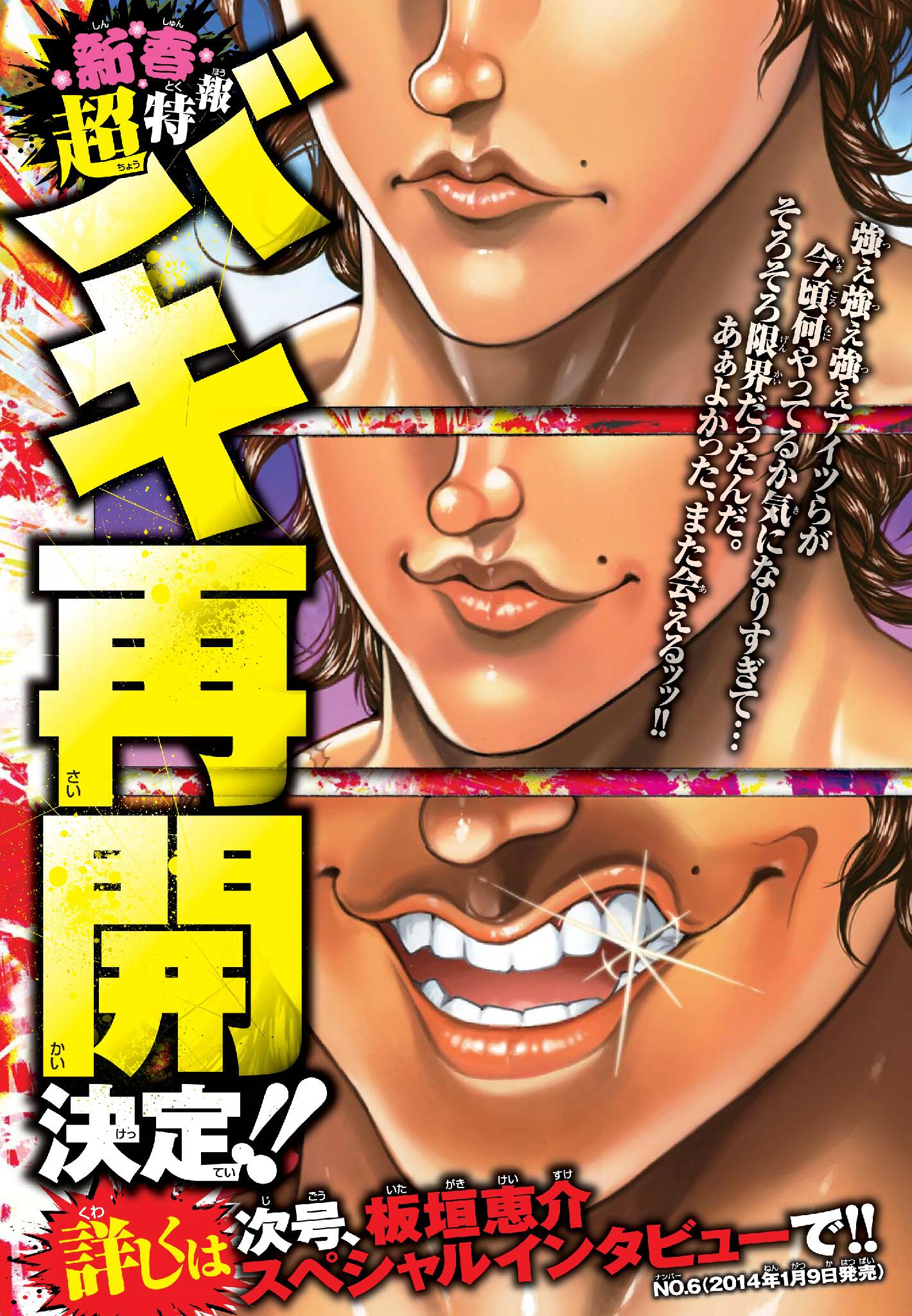 Renowned mangaka Keisuke Itagaki will finally be resuming his Baki manga series. The news comes directly from the latest issue of Akita Shoten's weekly Shounen Champion magazine (released earlier today). Additional details are expected to come in the edition's upcoming issue (9th January).
バキ再開決定ッッ!! pic.twitter.com/tldzINPp3W

— 週刊少年チャンピオン編集部 (@Weekly_Champion) December 26, 2013
His Hanma Baki manga (the final part of the Baki the Grappler series) ended in August 2012 and just a bit later, during an interview, Itagaki-sensei said he was already planning the story's continuation. Until today, however, we had nothing confirmed nor certain about Baki's future.
The Baki series are already chasing their third decade at Akita Shoten. For all of you who don't know what I'm saying:
Baki: The Grappler began in the Shounen Champion in 1991 and ran until 1999. Then followed Baki from 1999 until 2005. The final part of the series by now is Henma Baki which ran from 2005 until 2012.
Two anime series based on this manga, an OVA and a number of manga sequels have already been created. Several ongoing spinoffs by other authors are also being published right now (e.g. Yukinao Yamauchi's Baki Gaiden: Kizuzura and Baki Gaiden: KENJIN, although the latter went on an indefinite hiatus recently)
Source: Akita Shoten's Shounen Champion
Is this great news or not-so-great? What do you think? Comment below.