Bleach Enters Final Arc – After a 5 Week Hiatus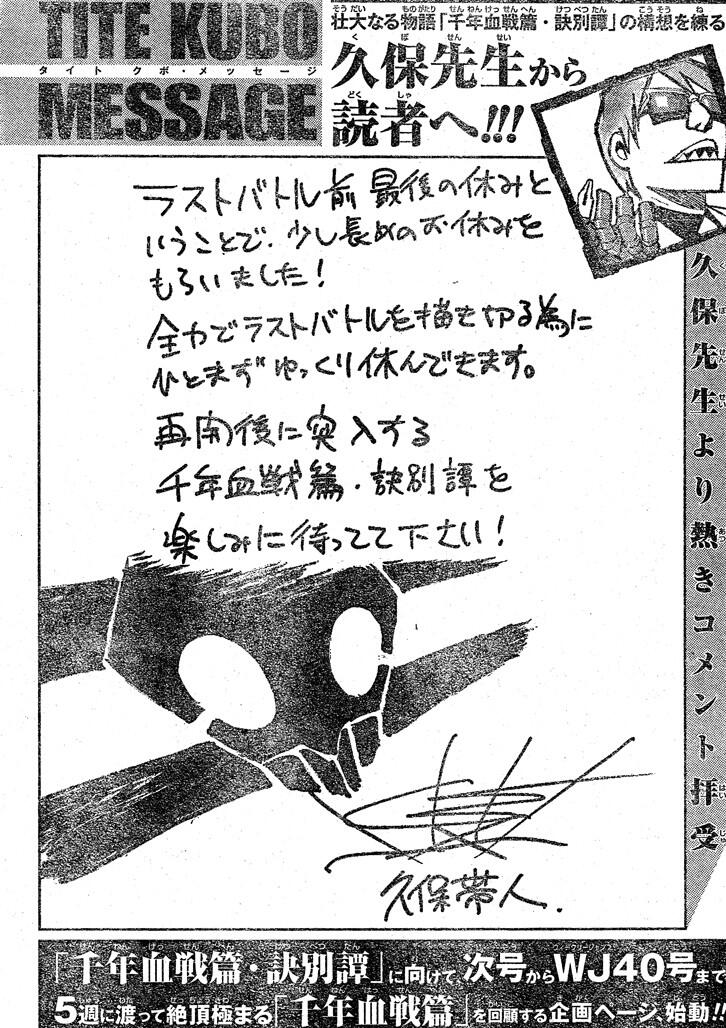 The Bleach manga is finally coming to an end. The final arc will be called "Sennen Kessen-Hen – Ketsubetsu-tan" (rough translation – The Millennium-year Blood Farewell) and will begin in Shueisha's Weekly Shounen Jump magazine's issue number 40. It is coming out on 9th September.
Tite Kubo has been working on the Bleach manga since 2001. The story became popular as soon as it came out in Weekly Shounen Jump for the first time In 2004, the TV anime series began and it went on for 366 episodes until March 2012. Six side-stories and movies were also created based on Kubo's original manga.
The first instance where the mangaka announced the finale of the story was back in 2012. He promised a short arc and a large, final battle-arc which should close the shinigami-manga's story with a reverence to fans, characters and all these years of reading. The Fullbringer arc is over and we are getting closer to the biggest and greatest battle in Bleach. Will Tite Kubo manage to do it or will he be detested for ruining many otaku's favourite story?
Source: WSJ
What do you think? Comment below.