Fairy TailxRave Gets Anime OVA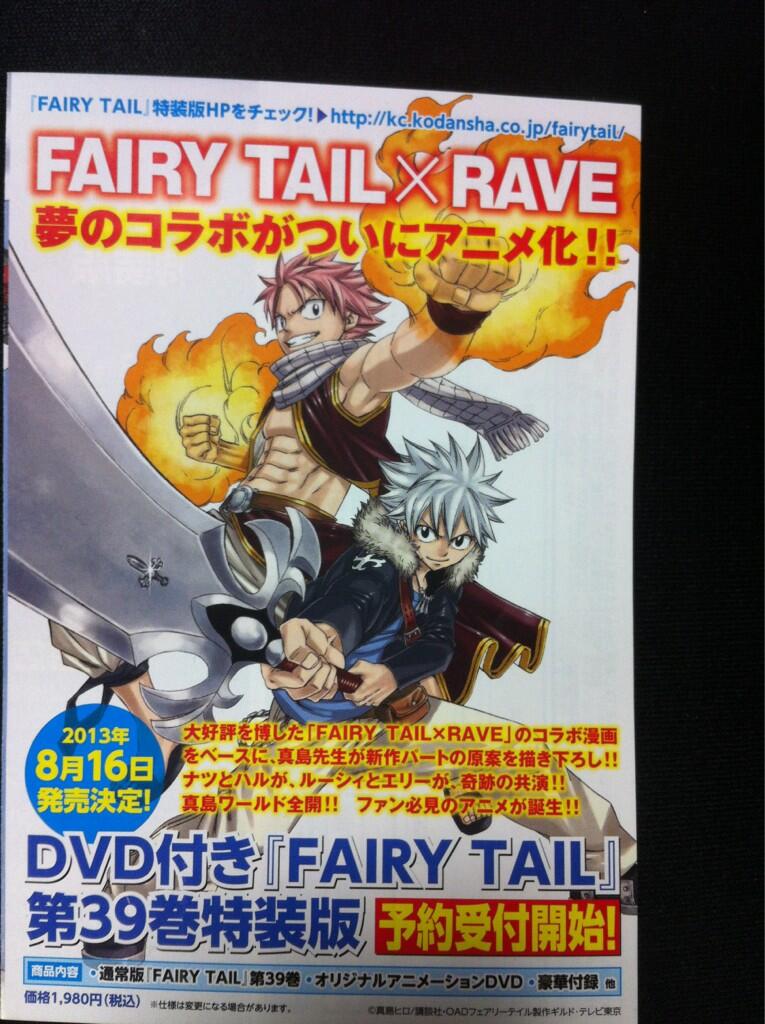 Creator Hiro Mashima, the man behind the Fairy Tail and Rave manga projects, has announced that his two biggest series' mixed story will get adapted into an anime. The DVD will be bundled with the upcoming volume number 39 of Natsu's adventures.
The Fairy TailxRave OVA will be released on August 16, 2013 (when the original date of the volume is) and will tell us of an odd adventure where the two saga's main characters Natsu and Haru can't find their way back and the two main heroines Lucy and Elie become their chasers, ready to find and bring the two disoriented boys back where they belong.
The DVD will adapt the one-shot story from May 2011, published in Kodansha's Magazine Special. Musica and Let from the Rave story will also be featured in the anime, even though they did not appear in the manga version. This is a part of the original content of the animation – also by Mashma-sensei.
Source: Twitter
Is this great news or not-so-great? What do you think? Comment below.