There Will be More Berserk Movies After Number Three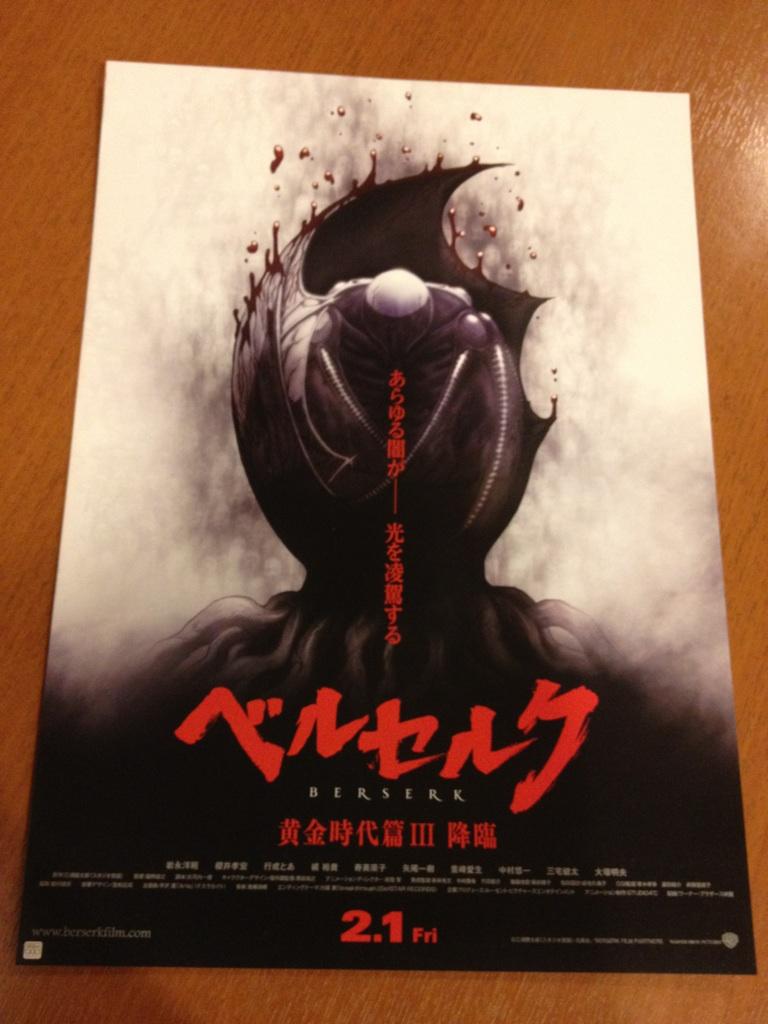 The end of the Ougon Jidai-hen arc from the Berserk original manga by Kentarou Miura will not be the end of the movies based on the story. This was announced during an official press conference that was held yesterday and right after the premiere of the third and previously known to be the last movie from the franchise Berserk Ougon Jidai-hen III: Kourin.
Unlike the first anime adaptation of Miura-sensei's manga, the TV anime series that ended with the final chapter of this arc, the movie will be a 'saga'. This was just a hint by director Toshiyuki Kubooka at what is to come after Kourin. The probably most important person in the production after the mangaka and the viewers announced that future films are in the making and the project will continue. He, however, was not keen on sharing any details as the new projects are obviously too young to be discussed in such a way.
Source: AnimeAnime
Is this great news or not-so-great? What do you think? Comment below.