Berserk Ougon Jidai-Hen III: Kourin Trailer and Poster Revealed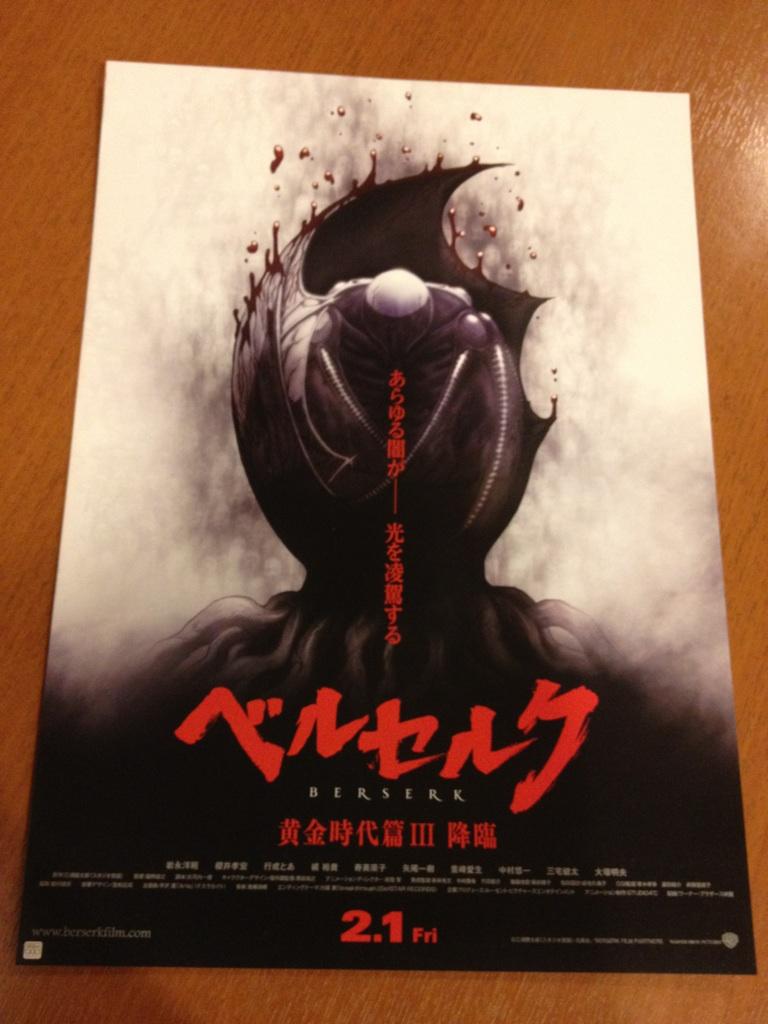 Details around the third and last part of the movie trilogy adaptation of the Golden Age arc in Kentarou Miura's manga. The poster's (left) tagline reads "All darkness … eclipses light" while the new video, available through Yahoo! Moves Japan, reveals a snippet of the very last battle in the story.
The third installment follows the life of the main characters as they enter the final stage of what leads to the apocalyptic and mind-blowing change in their world. The third movie will be rated R18+ and will open in theatres on February 1, 2012.
It will be a 107-minute long film and you can see the new trailer here. Again, this is the final installment in the epic adaptation of the original series.
Image: (c):2011 三浦建太郎(スタジオ我画)・白泉社/BERSERK FILM PARTNERS
Source: Official Website
Is this great news or not-so-great? What do you think? Comment below.