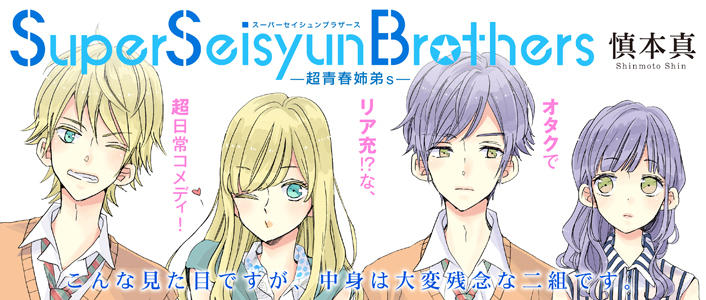 Shin Shinmoto's Super Seisyun Brothers manga will be adapted into an anime series. The story revolves around two couples of siblings that are everything but ordinary. Volume 1 of the manga will come out in October while the anime's air date remains unknown.
The story centres on two couples of siblings both with a younger brother and an older sister. As both couples are very alike in their weirdness, this slice-of-life comedy brings them together and from two separate couples they suddenly become a group of four crazy young adults.
Source: Comic Polaris
Is this great news or not-so-great? What do you think? Comment below.